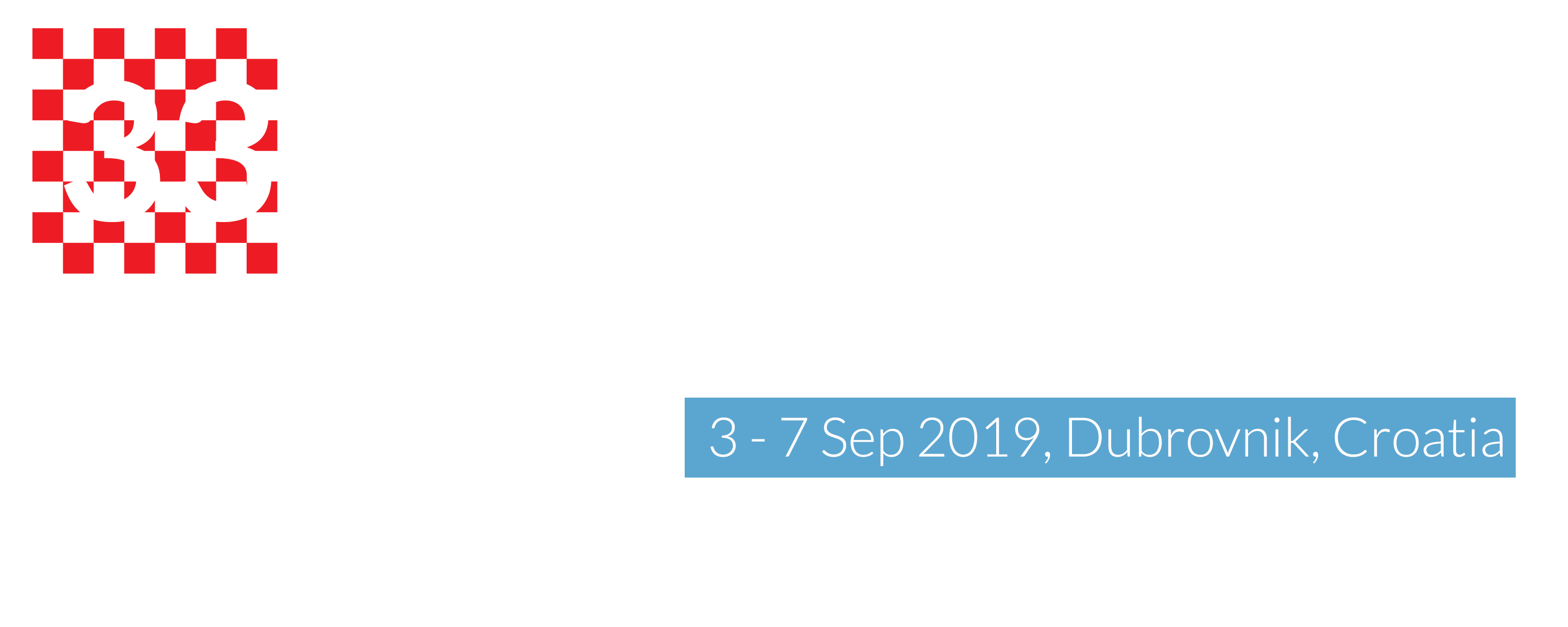 Welcome to EHPS 2019
The Croatian Psychological Association is honoured and delighted to host the 2019 annual conference of the European Health Psychology Society from the 3rd – 7th of September 2019. The 2019 conference is the 33rd EHPS annual conference. The conference theme is Individuals and Professionals: Cooperation to Health.
The Croatian Psychological Association, established in 1953, is the major professional organisation of Croatian psychologists. Health psychologists in Croatia are very well represented in the Croatian Psychological Association, and its Division of Health Psychology (since 1992). Health psychology in Croatia is present in the higher education system (since 1986) – at graduate and postgraduate psychology programmes and applied health sciences programmes, in research, and to a growing extent in practice.
The Organising Committee looks forward to welcoming you in Dubrovnik, the priceless jewel of the Croatian Adriatic coast and the famous UNESCO World Heritage Site, one of Europe's most fashionable and popular tourist destinations, at the largest conference venue in Valamar Lacroma Dubrovnik. We shall do our best to enable the professional and scientific exchange, and meeting colleagues from different environments and countries, at the 33rd EHPS annual conference in 2019!
Josip Lopižić
The Organising Committee Chair
Submissions open: 1st December, 2018
State of Art presentation abstract submission: Friday 18th January, 2019
Abstract submission:

14th

 28th February, 2019
Workshops submissions:

14th

 28th February, 2019
All other presentations:

14th

 28th February, 2019
Acceptance notification: May, 2019
Early bird registration: Until 15th June, 2019
Conference: 3rd – 7th September, 2019
For the latest updates you can also visit our Twitter profile!
09 August, 2019 – Conference abstracts are available to download
06 August, 2019 – Applications for Meet the Expert 2019 are open.
02 July, 2019 – Initial conference programme is available
21 May, 2019 – Pre-conference workshop information is online
10 May, 2019 – Acceptance notifications sent out
07 March, 2019 – Sponsorship opportunities added
28 February, 2019 – Submissions are closed
14 February, 2019 – CREATE meeting fees announced
13 February, 2019 – Submission deadline extended
28 January, 2019 – Registration is open
01 December, 2018 – Submissions are open
30 November, 2018 – Important Dates updated
22 November 2018 – Tracks added, Submission details updated, Important Dates amended
20 November 2018 – Pre-conference meetings updated
08 August 2018 – Website is online


Dubrovnik
George Bernard Shaw once wrote, "Those who seek paradise on Earth should come to Dubrovnik", due to its profound beauty and historic magic.

Dubrovnik
The old city of Dubrovnik, which has been a UNESCO World Heritage Site since 1979.

Croatia
Croatia has over 1250 km of modern highways most of which were built in the early 2000s.

The cravat
The necktie originates from cravat worn by 17th-century Croat soldiers.